Free Printable Forms, Templates and Documents
SampleWords.com has a wide variety of printable forms and templates for business and personal use in Excel, Word and PDF format including Free Business Forms, Planners, Letters and Calendars.
Download free printable forms and premium documents. Business forms and templates include accounting, sales, marketing, personnel and communication as well as downloads for shipping and travel management.
Our personal business area includes personal organizers that can help you manage your finances, loans and budgets. This section also includes resume and letter templates, personal organizers, planners and checklists.
We recently added a Health and Wellness section that includes forms for managing your health, diet, fitness and medical conditions.
We have a wide variety of calendars including annual and monthly with a variety of formats. Our small business calendars help you track vacation and sick days and with a diverse range of day planners. Our Parenting section includes educational tools, math worksheets and parenting forms for download.
Also check out other forms for managing and organizing sporting events, hobbies, recreation and tournaments. Download printable cards, announcements and invitations.
Business
Welcome to our April 2014 calendar.   Our popular 3 month view calendar PDF template provides the ability to document events or appointments on each day of the year with auto size text to fit the calendar. The document has auto wrapping and will adjust to ensure comments fit. You can also put notes on specific day of the year and save to your PC.... Read more of this article
---
Business partnerships are complicated relationships that must be managed with complete documentation.   Regardless of who the partnership includes, there are issues of ownership share, profit share and survivability that at one time or another can cause a complication within the workings of a business partnership.  Therefore, it is highly recommended... Read more of this article
---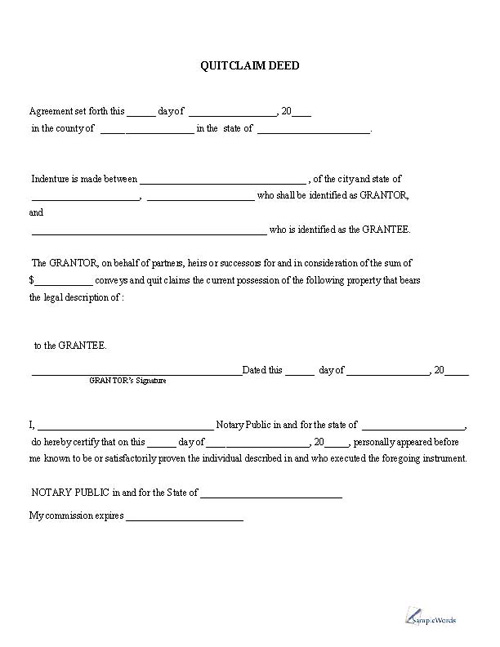 This free printable quitclaim deed, also referred to as a quick claim deed or quit claim deed, is a document commonly used for transferring title, right, or claim from one person to another.  Use this document as an example or template.   You can use a quit claim deed if you're transferring ownership, gifting property Read more of this article Read More →
---
The employee warning notice is a form that is primarily used by business management or human resource departments to discipline an employee. Read more of this article Read More →
---
Business credit is the lifeblood of any company whether large or small. By establishing and maintaining a positive business credit profile you'll avail your business to lower interest rates, more options for loans and notes as well as numerous other credit advantages. There are high numbers of business owners that don't properly understand... Read more of this article
---
More Posts From Business
Personal Business
Care authorization is often required when the responsible, custodial party is away...
---
Are you having a down week, month or year and can't figure out what has you...
---
The Teacher's Attendance and Roll Book is designed for keeping classroom attendance...
---
This free spreadsheet is provided to assist with tracking market purchases and sales...
---
More Posts From Personal Business
Hobby & Recreation
Use this penny coin wrapper to roll quantities of 50 U.S. pennies for a standard...
---
This complete baseball score sheet is the one to use for any baseball league, game...
---
Keep score for your baseball league accurately and effectively with our printable...
---
Softball lineup cards are used most often by coaches in softball leagues to create...
---
More Posts From Hobby & Recreation