Free Printable Forms, Templates and Documents
SampleWords.com has a wide variety of printable forms and templates for business and personal use in Excel, Word and PDF format including Free Business Forms, Planners, Letters and Calendars.
Download free printable forms and premium documents. Business forms and templates include accounting, sales, marketing, personnel and communication as well as downloads for shipping and travel management.
Our personal business area includes personal organizers that can help you manage your finances, loans and budgets. This section also includes resume and letter templates, personal organizers, planners and checklists.
We have a wide variety of calendars including annual and monthly with a variety of formats including day planners. Our Parenting section includes educational tools, math worksheets and parenting forms for download. Also check out other forms for managing and organizing sporting events, hobbies, recreation and tournaments.
Business
Below you will find a download link to our November 2014 Calendar Template. This form-enabled PDF calendar provides open fields for each date that allow you to type or write comments inside each box to note dates of importance, meetings or other events. The text that you enter in each date cell will auto size to fit the date area. The boxes below the... Read more of this article
---
Creating a printable sales flyer with tear off tabs is a simple and effective way to market a local service.   We've all seen them hanging in post offices, on bulletin boards and in other high-traffic places.  The reality is that advertising doesn't always have to be expensive and out of reach for local service providers. While "Main... Read more of this article
---
There are multiple legal forms needed to start and conduct business as a corporation or Limited Liability Corporation (LLC). We suggest beginning with a printable articles of incorporation form. At first glance, the idea of incorporating your business seems rather daunting.  Many legal forms are available to help you during the incorporation process... Read more of this article
---
More Posts From Business
Personal Business
Care authorization is often required when the responsible, custodial party is away...
---
Are you having a down week, month or year and can't figure out what has you...
---
The Teacher's Attendance and Roll Book is designed for keeping classroom attendance...
---
This free spreadsheet is provided to assist with tracking market purchases and sales...
---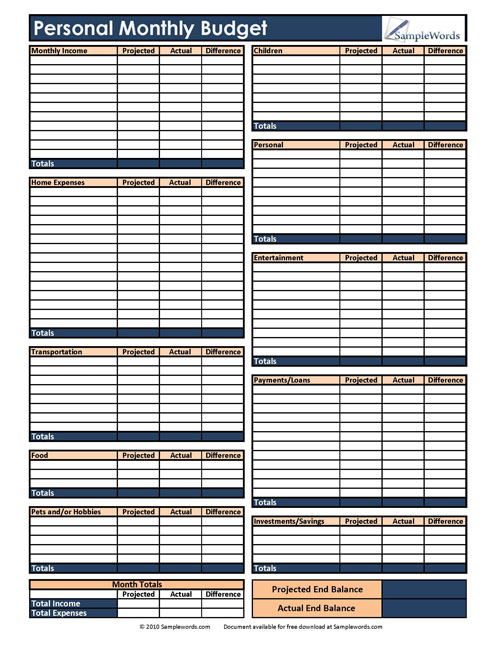 This handy Personal Monthly Budget Form is provided as a printable PDF document which...
---
More Posts From Personal Business
Special Events
Wedding Budget Template provides a form for filling out information expenses to track...
---
Planning ahead is always a good strategy, especially for holiday shopping. If you...
---
The Holiday Budget spreadsheet is provided for individuals to plan expenses for holiday...
---
This Printable Order Tracker is an Excel spreadsheet created for tracking orders...
---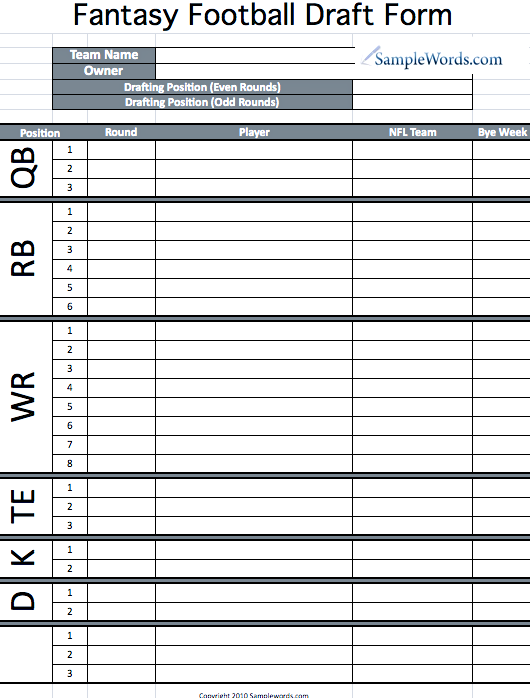 Printable draft form used by individuals participating in a fantasy football draft....
---
More Posts From Special Events